Willkommen, bienvenue, welcome! Even voorstellen Deel 11
14/04/15 15:31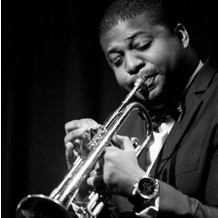 Randel Heye - Trompetist


Speelt Trompet voor o.a. SLM.TheBand, The Kyteman Orchestra, Typhoon, Sherry Dyanne, Zanillya and more.

Dit seizoen was Randell ook te horen in de musical Dreamgirls van V&V Entertainment.

Op 5-jarige leeftijd begon Randell trompet te spelen, geinspireerd door zijn vader die zelf ook trompet speelt. Op 16 jarige leeftijd had hij zijn eerste schnabbel: het inspelen van een cd voor de rapper Gery Mendes. Daarna volgen vele optredens bij zeer uiteenlopende artiesten. Randell sluit zich in 2007 aan bij Kyteman waar hij de andere mannen van K.O. Brass! ontmoet.